Every year, Trans Canada Trail's Trail Care Program provides grants to local groups to improve Trail sections through essential seasonal maintenance activities, supporting the transition from one season to another.
We are thrilled to announce that the Lang Hastings Trail is a recipient and this grant will help us make our community a cleaner, healthier and more beautiful place to live.
The Trail Care program engages thousands of volunteers each year, who help ensure that all users can safely access the trail and reap the benefits of outdoor recreation in their local communities.
The trail would not be the tremendous national asset that it is without the dedication and commitment of ten of thousands of volunteers, who play a critical role in the development, care and maintenance of the Trans Canada Trail.
With the support of Trans Canada Trail (TCT)  we are hosting an on-trail event on May 6th to recognize our volunteers and donors.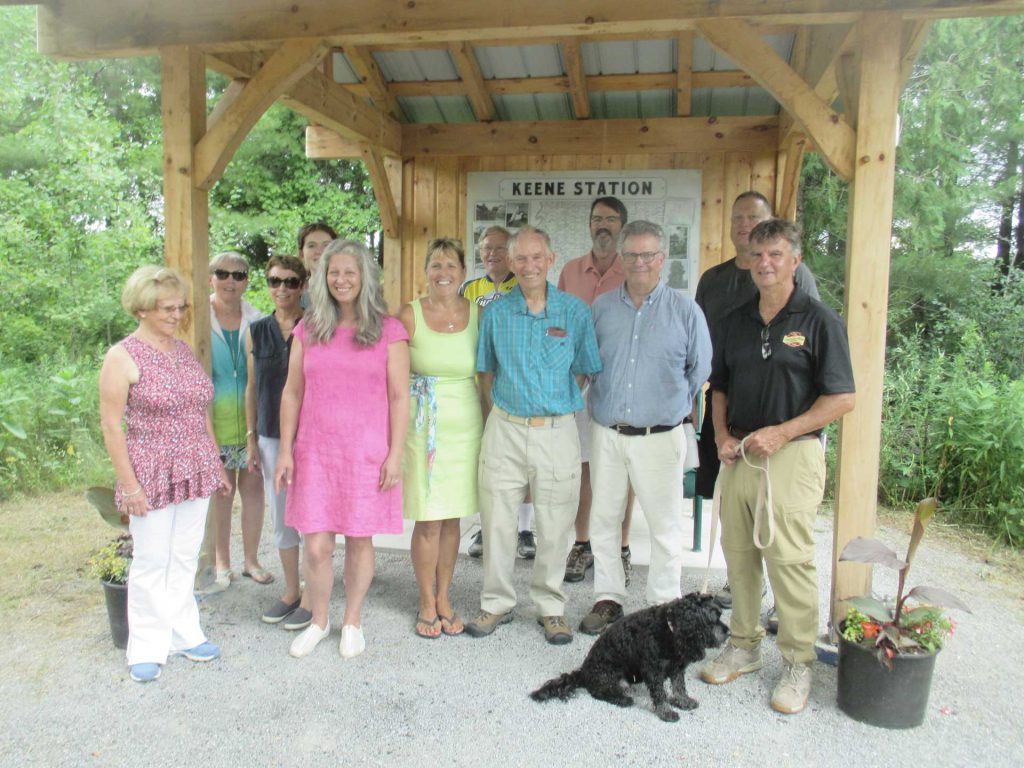 Join us on the trail between Heritage Line and Nelson Road/Base Line at the shelter gazebo, erected on the site of the original Grand Trunk Railway Keene Station, 25' east of the Indian River Bridge.
We will also be launching our new  Trail Monitor and Trail Steward Volunteer Program. 
About Trans Canada Trail
The Trans Canada Trail (the Trail) is the longest recreational trail in the world, spanning over 28,000 kilometres on land and water. Linking three oceans – the Atlantic, Pacific and Arctic – the Trail connects 15,000 rural, urban and Indigenous communities across every province and territory. It is a ribbon that connects Canada's diverse landscapes, seasons, people and experiences, and fosters unity, collaboration and connectedness. Trans Canada Trail is a registered charity and stewards this national trail in collaboration with local Trail partners. With funding from the Government of Canada through Parks Canada, and investments from all levels of government and generous donors, Trans Canada Trail is the largest investor in trail infrastructure projects in Canada, supporting improvements, growth and enhancements for generations to come.